South Carolina pest removal and wildlife control company All Things Wild Wildlife & Pest Control has opened a new location serving Charleston and Mount Pleasant, South Carolina. The company specializes in bat removal, snake removal, the handling of all other pest and wildlife control problems, and animal damage repair services.
For more information, visit: http://charleston.allthingswild.com
The professionals at All Things Wild are experts in removing nuisance wildlife from residential and commercial properties. They have 30 years of combined experience with all types of animal pests including: bats, snakes, squirrels, rats, mice, raccoons, opossums, moles, pigeons and other birds, skunks, coyotes, foxes, and feral cats.
They offer repair services for damages caused by animal intruders. Animals can cause aesthetic damage to buildings and can create fire and safety hazards. Chewed electrical wires can create a fire hazard. Soiled or packed down insulation can cost home and business owners money on their energy bills.
The company offers accurate, thorough damage evaluations followed by complete repair and restoration to the building's original state. They offer exclusion services to seal hidden entry points to prevent the animal from re-entering the premises. All exclusion services come with a warranty against the targeted species.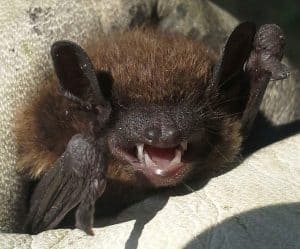 All Things Wild has received many positive reviews for their work, including this online testimonial: "I wanted to drop your company a line to thank you for being honest and holding up on your animal exclusion guarantee (those rats really can chew through almost anything!) I appreciate it greatly."
The company uses environmentally friendly methods and humane techniques for all their pest control services. Though it's not always possible, they strive to remove all animals alive. Find more information and book an appointment at the link above or by calling 843-754-5444.